We create stunning websites that convert
Get more leads for your local business today!
Do you need a website for your business?
Web SEO Assist is here to help. We'll design and build your site from the ground up, using good Search Engine Optimisation (SEO) techniques. This starts with Keyword Research to find out which terms your potential clients are currently using to find services like yours.
You want an online presence that will grow with you as you expand into new markets and offer more products or services. That's why we start by doing research on what people are searching for in order to make sure they can find you when they search online – even if it's their first time looking for something like what you do!
Contact us today so we can get started building your website!
But why choose Web SEO Assist?
As WordPress SEO Oxfordshire experts, 81% of our clients' websites are in the top 10, i.e. on page 1 of Google, for search terms highly relevant to what they do. 16% are No. 1 on Google.
We offer a personalised, engaging and empowering design experience for small to medium-sized businesses who want their website to stand out from the crowd while converting more customers.
We're a dedicated, long-term partner in building, maintaining and growing your web presence. We offer you personalised design that meets the needs of small to medium-sized businesses who want their website to be more engaging than ever before!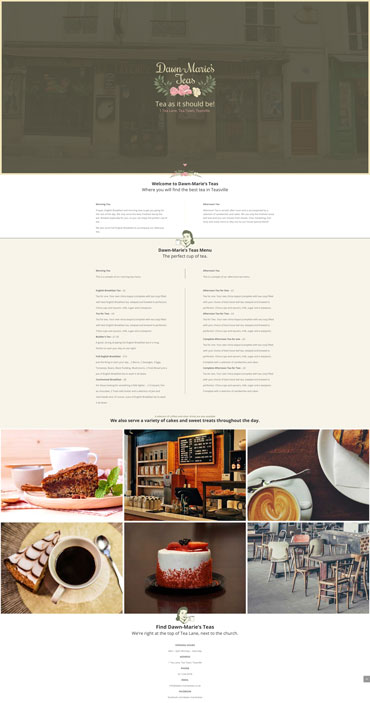 All of our websites include:
Keyword research to establish optimum targets
Designed & created on a development site
Planning session
Re-write supplied text to maximise conversion and SEO
Blog functionality (should you want one)
Social media integration
5GB Mailbox and domain name email address
1 year hosting on WordPress optimised server
SSL certificate and compliance
Full administrator access for client
We offer two main types of website:
Basic
Aimed at new, start-up businesses wanting to get their 1st website online, quickly with everything they need to get their name out there, generating enquiries and business.
Perfect if your business involves you doing one thing, in one place i.e. Web Designer in Oxford. Your website needs to make it clear to users (and Google) what you do and whereabouts you do it.
Multipage
Aimed at established businesses wanting to replace their current with a new one that works for them generating enquiries and business.
Multiple pages with each one covering a single service that you offer i.e. Web Designer in Oxford, SEO specialist, Web Hosting, Leased Websites… you get the idea?
All of our website projects are designed to create the right impression to appeal to potential customers as well as search engines with mobile friendly, completely unique web design. As web designers, it's our absolute pleasure to provide a responsive web design with exactly what you need to enhance your digital marketing.
| Features | Basic | Multipage |
| --- | --- | --- |
| Keyword research to establish optimum targets | ✓ | ✓ |
| Domain name* (.uk) including 1st year management | ✓ | ✓ |
| Development site set up | ✓ | ✓ |
| WordPress, Divi Theme and Plugin Installations | ✓ | ✓ |
| Template layout and further design | Basic | Premium |
| Re-write supplied text to maximise conversion and SEO potential | ✓ | ✓ |
| Page builds | Up to 6 pages - Home, Contact, Thank you, Privacy Policy, Cookie Policy and 404 | Up to 12 pages - Home, Services (1-6)Contact, Thank you, Privacy Policy, Cookie Policy and 404 |
| Searchable Blog page* with categories: | 3 | 5 |
| Blog post template created* | ✓ | ✓ |
| Contact form | Basic | Custom |
| Stock images (if needed) | up to 5 (10 images on site) | up to 10 (20 images on site) |
| Social media Integration (Facebook, Twitter, LinkedIn etc.) | ✓ | ✓ |
| Install and setup SEO Plugin | ✓ | ✓ |
| Basic SEO foundation settings | ✓ | ✓ |
| Optimise ALL images and graphics for web and SEO | ✓ | ✓ |
| Responsive design optimised for desktop/mobile/tablet | ✓ | ✓ |
| Install and setup security plugin to protect the website | ✓ | ✓ |
| Install and setup Cookie/GDPR policies and banner | ✓ | ✓ |
| Google Analytics and Console set up | ✓ | ✓ |
| Development site transferred to live URL when ready | ✓ | ✓ |
| First-year Hosting on our WordPress optimised server | ✓ | ✓ |
| Maximise websites performance (page load times below 3s) | ✓ | ✓ |
| 5GB email account | ✓ | ✓ |
| Install and setup SSL certificate (padlock) | ✓ | ✓ |
| Add client as Administrator (full access to website) | ✓ | ✓ |
| Supply design sheet with details of keywords, logins, colours, fonts etc. | ✓ | ✓ |
| Cost | £1,250 | £2,200 |
| | Contact | Contact |
*Inclusion to be discussed at the planning meeting.
All websites include 404, Thank you, Privacy and GDPR pages as standard.
We also offer leased websites so that you can get online with a simple, monthly payment and no deposit. More details here…
We are WordPress SEO Oxfordshire experts and can help you get more potential clients to your website. More details here…