Web Design Abingdon
About us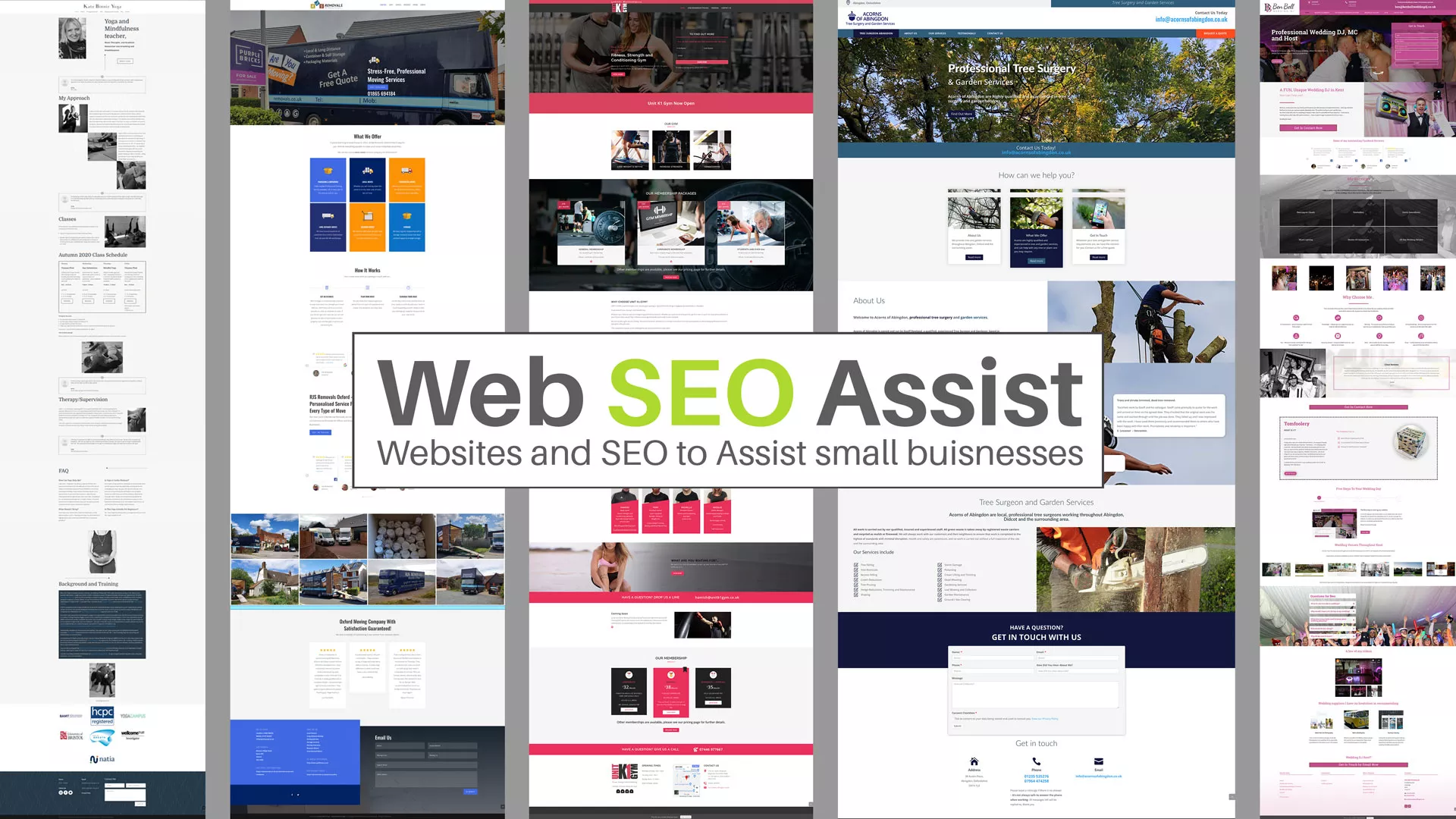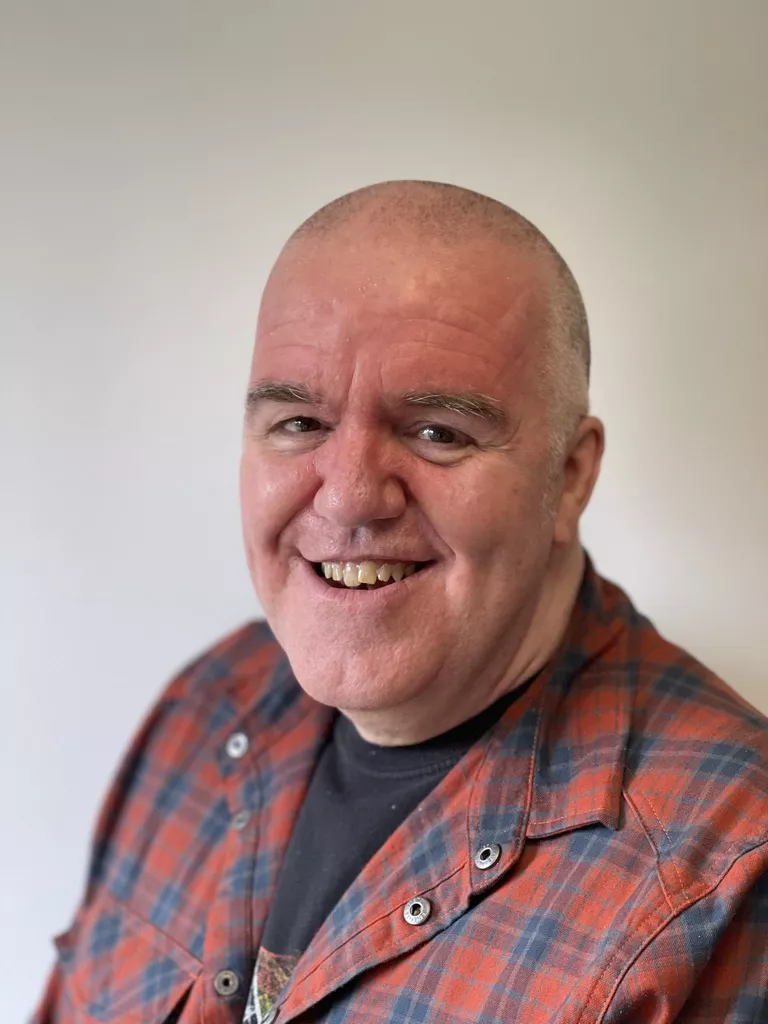 Web Design Abingdon is what we do and where we're based.
Our story so far…
How our responsive web design services can help your business.
My name is Stephen Davies and I'm the boss here at Web SEO Assist. We offer professional web design on the WordPress platform. We build websites with responsive website design (viewable on computers, phones and tablet devices). As more and more people browse the web using their phones and tablet devices, Google has started to penalise websites that aren't responsive. Is yours? Check it here… https://www.google.co.uk/webmasters/tools/mobile-friendly/
As an Abingdon based web design team, we build new websites using WordPress as it's now used by almost 40% of worldwide websites (as of January 2021). We build initially using templates, but don't think of a template as a rigidly fixed, one size fits all type thing, many have a huge variation in their look, feel and functionality. SEO (Search Engine Optimisation) is at the heart of all our new websites.
We use WordPress for our web design as one of its big advantages is it's an easy platform for you to then be able to add text and images to your website in the future.
Having lived in Abingdon, Oxfordshire for over 50 years, we're local to you and here to help when needed. But, more than that, having been self-employed for the last 18 years, we know what it's like to be a small business owner, as well as the local business environment around Oxfordshire. This gives us a good idea of what you're facing and the area you're working in.
We offer a personal service, so you can sit down with one of our website designers over a coffee and discuss your needs and how we can help you. If we have a better idea of what your business does and who your customers are, we can build a better website that truly reflects that, meaning more customers and more money for you. We're not a faceless agency.
We want to be there to "hold your hand" as you develop your business and your website to reflect that. If you're having a problem with something, we're only "round the corner".
But, we don't only do web design, we also offer ongoing maintenance and support and SEO (Search Engine Optimisation) to make sure your website stays in "tip-top" condition once we've created it for you. We can also offer ongoing web hosting for websites created by us. We can also help with your existing website with one of our SEO services to get you better ranked in the search engines.
We don't just carry out work on WordPress websites, we can also work with and update html websites.
So, if you'd like some help getting your Oxfordshire small business online – give us a call and let's get together and see how we can help you…
Web Design Abingdon?… Web SEO Assist.
Why have a business website?
Let's look at some of the reasons for having a business website
Generate enquiries/sales
More "bang for buck" than other advertising
Can be targeted to a broad or niche audience
Great source of info on what you do
Easy to update
Provides a means of contact
Professional email address
Adds "legitimacy" to your business
Brand identity
An online presence works 24/7 for you
Let's face it, a business website should generate enquiries and more importantly, sales, from potential clients. High-Quality websites will give you more "bang for buck" than any other form of advertising (remember how much you used to spend on print advertising!).
Depending on your needs, a website can be targeted to a very small, niche audience or the whole world and can provide a great source of information on what it is that you do or sell. It should also be easy to update – you don't see shop window displays that stay the same forever, do you?
A website also provides a means of contact for your clients via a professional email address, as well as showing your phone number and street address. It can add legitimacy to your business, as everyone expects businesses to be online now. It promotes your brand identity which should be reflected in everything you do.
A website can also be used for digital marketing allowing you to gather (with permission) potential clients email addresses for creating future email campaigns.
But best of all… your website is available 24/7 for potential clients to see.
HOW DOES THE DESIGN PROCESS WORK?
Web design projects start with your online goals. I listen intently to your needs and questions then develop a vision as to how your website will look, how it will engage your clientele and more importantly, how it will represent you well. If it's your first time working with a developer to build your website, no worries, my goal is to make the process personalized and uncomplicated to give you the best design experience possible.
DO YOU HAVE AN HOURLY RATE?
Our services are catered to our client's needs, timeframes and functionality. Every project is different so we normally handle projects at a fixed rate. With that said, we do offer a "bucket of time" package in which you can purchase design time hourly and use it whenever you'd like for say, website updates, etc.
WHAT'S YOUR DESIGN TIME TURN AROUND?
Our web design process aims to get your website live within weeks rather than months, but, that does depend on you having the content ready to go for your website. That's the basic text (we start with your basic text for the website and then mould and adapt it to produce the best potential returns for your business). We also need images suitable for your new website.
HOW DO YOU HANDLE PAYMENTS?
We take a deposit payment of 40% on signing the contract, with the balance of payment due prior to the website launch. The preferred payment method is via bank transfer.
What happens after the website is live?
Unfortunately, just having a website isn't enough. A bit like your car, it needs maintaining… We offer website care plans and would highly recommend that you sign up for one, after all, we built your website and are best placed to be able to maintain it for you.
As you would expect, the websites that we maintain outperform in rankings, traffic and results the ones we don't.
Everything starts with you browsing our website, we offer a number of design packages to cover most options, whether you're coming to us with an old website or looking for a new site
(Don't forget to have a look at our portfolio page). There's a lot of information here that should help you to start making a decision as to whether we're who you want to work with. Once you're ready to talk, get in touch and let's set up a Zoom video chat.

You've probably got lots of questions and are maybe a bit nervous about having a website built for your business. The idea of the discovery meeting is for us both to have a chance to chat about what it is you do, whereabouts you do whatever you do, what makes you the best at what you do and who your clients are.
I'm trying to find the features and benefits you offer so that I can make sure they are all included on your website (you'd be surprised how many peoples websites don't really reflect them at all!).
I'll explain how everything works and my pricing. If you're happy and want to go ahead, the next stage is for me to produce and email you a design brief detailing everything. If that's all OK, i'll draw up an eSign contract for you to sign off and invoice you for the deposit amount (40%).
The next stage is to set up another Zoom meeting, this one is the planning meeting.

The planning meeting is just that. This is where we plan out your new website and it's the time for me to make sure I've understood fully all of your wants and needs for the new website.
This where we really get into detail and look at colour schemes, styles and content. It's often really handy if you can give me some examples of other websites you like the look, style or functionality of. It's so much easier to understand what you like with examples.
We'll also talk about how you think potential clients would search for you on Google.
The next step is for me to carry out some keyword research to find stats on what people actually type into Google to find services like yours. I'll make suggestions as to what the main keyword/keyphrase for the website should be, along with some secondary ones.
If you haven't got one already, I will suggest some domain names that are currently available that we could use.
Development of the website then begins…

The next step is for me to produce a sitemap. This is a basic layout of the pages of the website showing how they will all link together.  
The website will be a development site on a staging platform. We will be able to see it, but no one else will (unless they have the direct link). I will have installed a special piece of software that allows us to collaborate on the website. 
The sitemap should be done in a few days and I'll send you a link, a login and a password to be able to access the website. As you log in you'll be taken through how to use the feedback tool and there's a short video to explain it all.
Once the sitemap is agreed upon, I'll move on to design and develop the home page. Once done, I'll prompt you to use the feedback tool to let me know of any changes.
After the home page is agreed, I'll move onto some of the other pages (for multi-page websites) again, prompting you for feedback via the tool as I go.
Once we're done, we'll move on to the next stage, making the website live…
This is the point at which the website becomes accessible to the world wide web!
The website will be on its permanent URL and it's time to promote it as much as possible. tell all of your friends, family and existing clients to go and take a look at it. Link up your Social Media and post a few times over the next couple of weeks to drive traffic to your new website.
This might be the time to consider paid Google or Social Media Ads to start the initial drive of traffic. If this is something you would like help with, then just let me know and I can introduce you to some trusted colleagues who will be only too happy to have a chat with you and talk you through the various options.
You might also like to start blogging. This is a great way to introduce fresh content on your website (something Google loves) to talk about products or services in a bit more detail.
This isn't the end… You will be offered the option of signing up to our Website Care Plan for us to look after and maintain your website, so you don't have to.
I'll also send you a document with all of the design and login details for your website so that you can access it when you want to and will be able to carry out updates yourself, should you wish to.
Do remember that we're always here to help when and if you need us, so please don't be a stranger.