It's almost that time of year, we've had snow and ice and it will soon be Christmas…
Why does that effect my website?
Well think about it for a moment… all those people, sat around at home, after eating all that Turkey… Christmas Day afternoon websites are going to start getting a lot of traffic. People are going to be searching for all kinds of things and this is probably going to peak in that period between Christmas Day and about the second week of January.
In the early part of January, people are going to be searching to sort out all those things they keep promising to do next year… well, it is next year!
I do a fair bit of work for clients in the wedding industry and that has a big spike of interest in this period, as it suddenly dawns on couples "We're getting married this year!" The search for suppliers suddenly becomes a bit more urgent.
What does this mean for you?
Well, if you offer any kind of service, people will be looking for suppliers who do what you do… They've got time on their hands and after they've browsed all of the shops, they'll start looking at other things they need to get done. Someone to fix that guttering that drips when it rains, paint the front room, fix that wobbly chair, take away all the Christmas rubbish… you get the idea?
I'll ask again – Why does that affect my website?
Now's the time to just go over your website and make sure everything is up to date (Security, Themes and Plugins etc.) and that it's showing you in the best light. Perhaps you've got a special offer you could run – now's the time to get that ready.
Check that your contact form and email work – you don't want to miss out on all those people trying to get in contact with you, do you?
How about updating your website for the New Year?
New Year's resolutions are great, but you have to act on them. A common one for businesses is "I'm going to really push my marketing this year" but halfway through January, it's forgotten.
A website is your shop window that's open 24hrs a day, 7 days a week. It can generate all the business you can handle.
Why not get in touch and arrange to chat about your New Year business plans and how I can help you with that?
Well, that's it until next week.
If you have anything you'd like me to explain in a blog, drop me an email.
Best wishes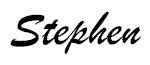 We build WordPress websites primarily for local businesses in the Oxfordshire area. If you'd like to get in touch to see how I can help your business to get online or improve its online presence, then drop me an email: mail@webseoassist.co.uk