Why Lease a Website?
I want to talk to you today about a new service for Web SEO Assist – leased websites.
As a new small business, a website is essential, but our basic website in a box is £750 and then you need to add on (unless you're going to do it yourself) a monthly fee to carry out updates to your website. This can be quite a lot to find for some people, so I've come up with another way… a leased website.
The advantages to you are:
No deposit
No large payment
The advantage to me:
Fixed, constant monthly income.
What is a leased website?
What I'm offering is a single page website (what most new businesses actually need) for a monthly payment of £60. More on single page websites here https://www.webseoassist.co.uk/wordpress-web-design-oxfordshire/.
What do I get for my £60 a month?
You get a domain name and a simple website designed for you (with your input) built using WordPress with super-fast, reliable and secure hosting.
There are also no "extra expenses" such as an email account and SSL certificate. I consider these essential and they are therefore included in the £60 a month fee. You get a 5GB email account using your domain name, as well as a free SSL certificate (used to show your website as secure/padlock in browsers such as Google Chrome and Safari).
I also take ongoing, monthly backups of your website (another essential service) – just in case.
Plus, you can have two updates to your content (text changes or photos) each month (should you want to change anything). You can have more than this if you want, but there is an additional charge.
There's also no VAT to pay, £60 a month is what you pay.
Do I need anything else?
You might want to add on one of my SEO (Search Engine Optimisation) packages, but let's wait and see how your new website ranks on Google and have a chat about whether that's necessary or not. All of the websites I build are built from the ground up with great SEO in mind for real search terms that your potential clients are actually using.
Do I pay £60 a month forever?
No, in all likelihood, you are going to want to review your website in about two years. At that point, you can either have a FREE refresh and continue leasing your website or, you might want to have a new, bigger website designed (and with this one having performed so well, there's only one person you're going to ask to do that 😉 )
What's the catch?
There isn't one. All of the terms and conditions are written here https://www.webseoassist.co.uk/terms-of-business-leased-sites/.
OK, you don't actually own the website and you don't have direct access to it, but, you don't need to, as I'm here to maintain it for you.
Who isn't this for?
It's not for you if:
You target multiple services or multiple areas and therefore need more than a single-page website.
You want to "tinker" with the website yourself once it's done.
Your business needs complex functionality such as booking software or selling multiple items online.
You don't want to sign up to a 12-month minimum commitment.
OK, this sounds great – What do I do next?
Get in contact and let's arrange to have a chat about your new business, your plans and how, together, we can create a website to reflect your business.
If you want to know more there's some more information on my website page here: https://www.webseoassist.co.uk/leasing-a-website/
Now you know… Why Lease a Website?
Best wishes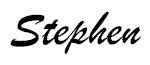 We build WordPress websites primarily for local businesses in the Oxfordshire area. If you'd like to get in touch to see how I can help your business to get online or improve its online presence, then drop me an email: mail@webseoassist.co.uk