Will this help?
I've recently seen the above several times on Facebook feeds… and today saw a warning about it. The breakdown of it (below) would appear to be well reasoned and thought out. At the end of the day, there are no "silver bullets" or quick fixes.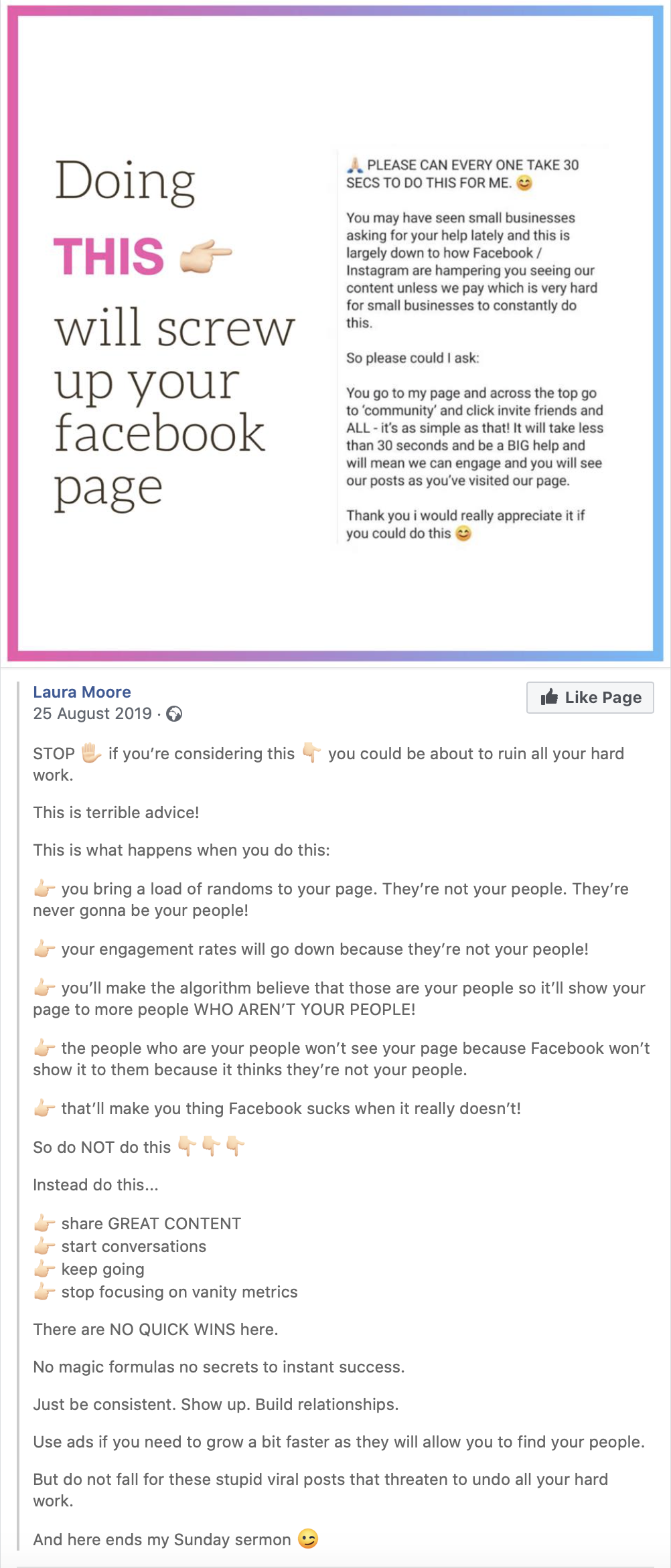 What could you be doing?
This could be a great opportunity… no really, it could. Most of us have now got more "time" than we know what to do with. We could just accept that we're not getting enquiries and therefore bury our heads in the sand re business and get on with that ever-increasing list of jobs around the house and garden that we've put off for years… Or we could use some of the time to look at our business…
Time spent now looking at your business definitely won't be time wasted. Look at everything about your business, look at what you actually do, what makes you different to all the other businesses doing what you do… then, look at all of your marketing and consider "Does this truly reflect me and what I offer?" Look at all of the standard emails you use when contacted by or contacting clients – How do you come across?
Perhaps take some of the time to learn a new skill, something to enhance your business. If nothing else, it wouldn't hurt to learn a bit about marketing (that's always useful). Or, getting the best out of your phone camera. YouTube has loads of tutorials (if you like to learn that way) or check out places like Udemy.
Or, how about looking at something like BNI (you know, the business networking people that meet at early o'clock). They are nearly all now meeting virtually (online), so perhaps you can get an invite to try it out as a visitor… and see if it would work for you?
How about helping someone else?
We all have other people and trades or services that we deal with (normally). How about writing a social media or website review for one of them? Or, use this time to reach out to them or new potential contacts… it's not like you haven't got the time!
Blogs and Social Media
Write something for your own business. Write, in a helpful way, about what you do…
How about a blog post called something like "So what does a (insert trade or service here) actually do?" And write about what you do that's outside of the stereotypical vision of your trade or service.
This is also great for helping you to focus on what makes you different and what it is that makes your clients happy. Be careful not to use throwaway terms such as "the best", or "attention to detail" and "special"… without giving specifics to back up these terms and better still, include testimonials from past clients saying how you made them feel special and about your attention to detail etc.
Will this help? Yes, I have a quick guide to Blogs here.
Can I help?
If I can help you in any way, if you'd like to run some ideas past me or just have a chat, then let's set something up. We could have a Video Chat and that, maybe, would be adding another skill to your repertoire…
Let's come out of this stronger.
Thanks for reading this and if you could help me by passing it onto someone else you know running a small business, that would be great.
That's it, you can now go back to your decorating, gardening or indeed bed (or running around like a blue ar**ed fly, if your one of those snowed under with work!).
Best wishes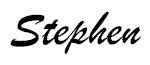 We build WordPress websites primarily for local businesses in the Oxfordshire area. If you'd like to get in touch to see how I can help your business to get online or improve its online presence, then drop me an email: mail@webseoassist.co.uk