Let's take a look at what you can do to help your new website earn its keep.
A website isn't, or certainly shouldn't be a "do it and forget it" type thing. It's the shop window on your business and no high street business would have the same window display for months on end.
Google LOVES fresh content and it's your job to provide it.
1st… tell everyone! If you have a personal Facebook page, do you have one for your business? If not, set one up. Post a message to your friends and family, as well as any businesses that you deal with. Don't forget to tell them what you'd like them to do – Ask them to pop by the website and let you know what they think. If they visit your business Facebook page, ask them to at least give it a like, but preferably share it.
Of course, there's other social media too and you can set up all sorts of accounts for your business. My advice – go with one or two and really use them, rather than loads and hardly ever use them.
Have you got a Google My Business listing? These are free and essential for any business. This link will take you to Google's page… https://www.google.co.uk/intl/en/business/
Once you've got a Google My Business Page make sure you complete all of the details and upload a few photos. You can also ask clients to leave you Google reviews on your Google My Business Page. These can make a difference to your Google ranking.
Get links to your new website.
Don't forget to ask for any links you may have had for an old website, to be updated to your new one.
Also, links from local directories are great (even if you do have to put up with a few sales calls). Don't be tempted to click on ads for links. These are often poor quality and spammy links that won't help and could really hinder your website.
How about some paid advertising? Google Adwords and Facebook paid advertising can be used to drive potential clients to your new website. But be warned, you need to learn how to use both of these tools as clicking on the Facebook Boost post button isn't really the way to go. Take some time and learn to use these tools to your advantage, both Google and Facebook have some excellent training for their products.
Old school advertising in directories, flyers and newsletters etc. is also great, but make sure you put your new website address in!
Blogs – Could you write a blog post explaining a bit about what you do and what makes you unique without being "too salesy"? You could ask other suppliers you know if they would put your blog post on their blog, as a guest poster (don't forget to include a link to your website). You could offer to do the same for them if you have a blog.
Photos – Collect photos of you doing what you do and the end result to add to your website over time. This shows return visitors that things change, you develop.
Testimonials/Reviews/Feedback – Another thing you need to work on. When you go on Amazon's website to buy something, I bet you find the item, then look at the one with the most testimonials – everyone does it and your clients do it too. You need to add to or update the reviews on your website regularly.
Maintenance – Did you take out one of our maintenance and support packages? If you didn't, you would be wise to set up some analytical software to monitor your website performance and also sign up to Google Console to see how Google is viewing your site. Then there's the updates for WordPress, The Divi theme and any plugins installed, database revisions and general optimisation… these are all your responsibility.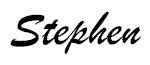 We build WordPress websites primarily for local businesses in the Oxfordshire area. If you'd like to get in touch to see how I can help your business to get online or improve its online presence, then drop me an email: mail@webseoassist.co.uk